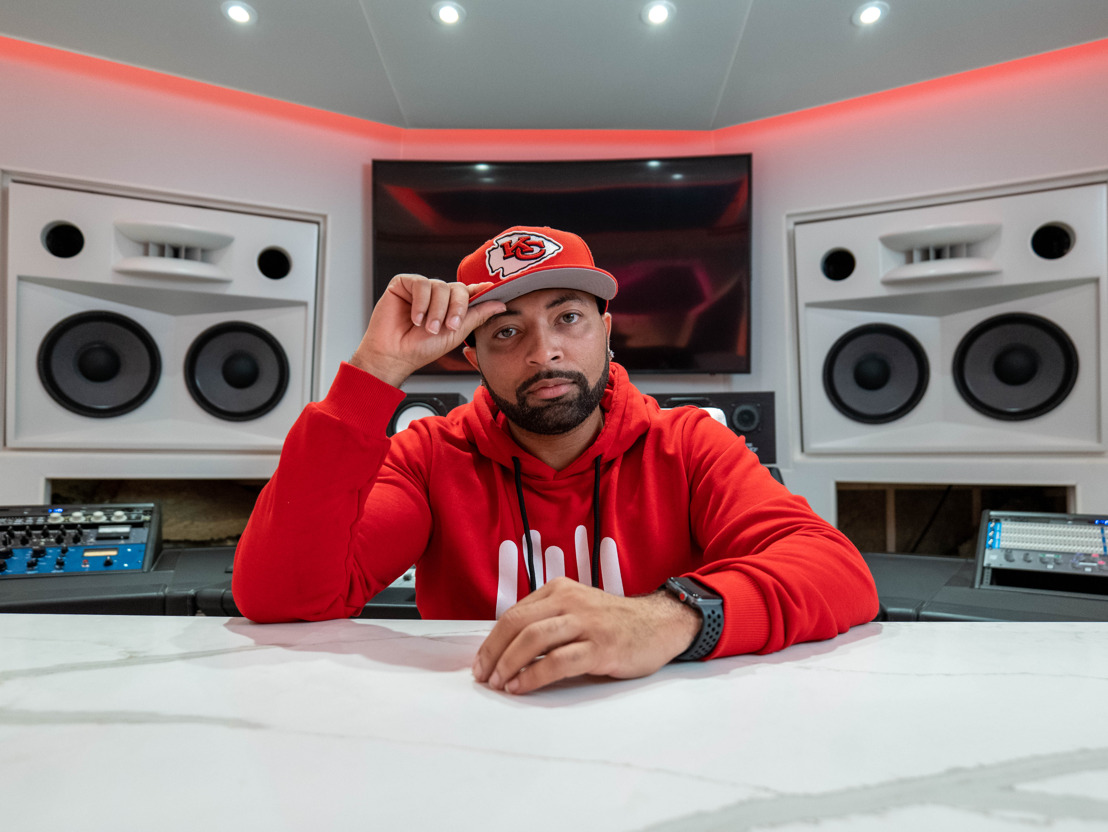 Einnor Studios' "Little Ronnie" Jackson Uses Symphonic Acoustics for 'Club Sound' in the Control Room
Atlanta's 'Ritz Carlton of Recording Studios' gets the 'Rolls Royce' of reference monitors
Atlanta, Georgia, August 11, 2021 -- Producer/engineer Ronnie Jackson (a.k.a. Little Ronnie) has been the not-so-secret weapon behind hits for many of Hip-Hop, R&B, and Pop's brightest stars including Britney Spears, Queen Naija, Usher, Ne-Yo, T-Pain, and 2-Chainz to name a few. ​ Stating the importance of speakers that can reliably deliver deep, punchy lows at high sound pressure levels while still retaining musicality and clarity, Jackson has recently equipped every room in Einnor Studios -- his new high-end recording complex in Atlanta -- with custom Augspergers made by Symphonic Acoustics monitors, including two sets of 15's, a Heritage 12 for his main mixing room, and newly custom designed Dual 10 verticals with horn in his two smaller rooms, rounding off the total to five rooms outfitted with Symphonic Acoustics.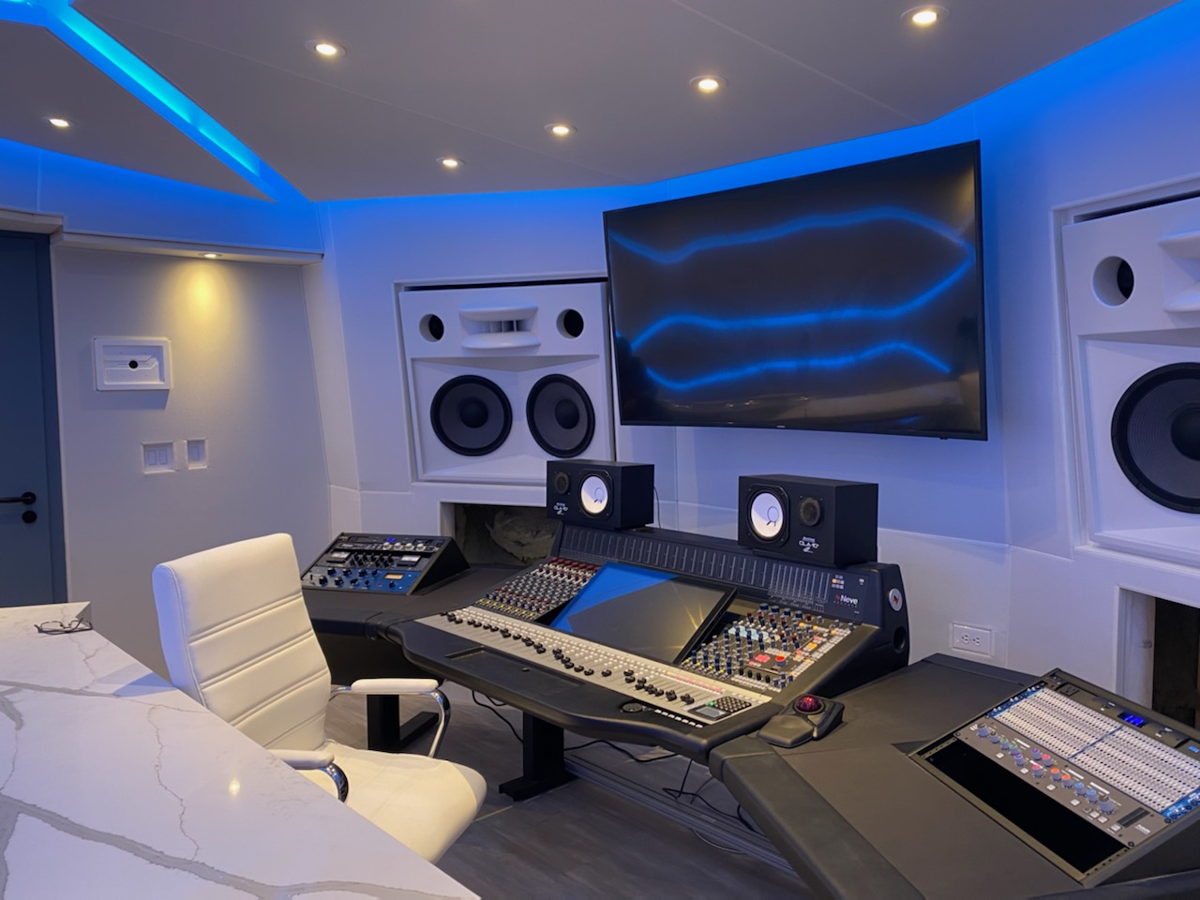 Feeling the 808s in your chest
​After working in many of the world's top studios, Jackson had a firm vision for how he wanted Einnor to look, feel, and most importantly, sound. He aspired to create a world-class studio with the capability of handling work ranging from music production to podcasts and film soundtracks for an elite clientele of top artists and producers. "With a lot of studios there's a compromise between feel and sound," he explained. "Many major studios might sound good, but they don't look good. Alternatively, they might look great, but the equipment isn't the best. I didn't want there to be any compromises at Einnor and I want our artists to know that they'll feel great working here, and sound their best."
An important aspect of this sound was capturing the feel of how tracks would sound when performed on the dancefloor. In order to do this, Jackson knew he'd need the best monitoring he could get. "We wanted our studio sound to emulate the sound of the club environment," he said. "Especially when mixing hip hop, I want to feel the 808s punching through my chest, and still have the mids and highs be musical."
"I've found that most speakers in these studios, no matter how expensive, can't handle being beat up at the same time as sounding good. I knew we needed the best, so I had to track down some authentic Augspurgers."
Jackson was introduced to George Augspurger and Symphonic Acoustics founder PK Pandey by acoustic architect and room tuner Bob Hodas and detailed how he envisioned George Augspurger-designed speakers at the heart of his studio. Pandey and Augspurger immediately understood what he was looking for and set out to design the right setup. Jackson was immediately impressed. "George is a genius when it comes to knowing what speakers are best suited for a studio space," he said. "I'd just give him the math, the dimensions of the room, and then he'd come back with the choice of speakers that he knew would make each room sound amazing and come to life." ​
"After I gave George the math, PK came in and really held my hand through the whole process, recommending the final adjustments we should make, whether it be drivers, or amplifiers. That made all the difference once the room was complete."
Bringing value with an industry standard
​For his final room loadout in studio room A, Ronnie is running a large format SSL Origin G-series mixing board with Pro Tools HD Dante. ​ Studio Engineer Corey Stocker explained this setup allows them to record linked sessions in several of its rooms, and even with collaborators outside the studio provided they have a 70mbps internet connection. The smaller A2 room is equipped with the Neve Genesys Black G16 console. For their main monitors in larger rooms, Einnor chose custom-made Symphonic Acoustics 2X15H's 5x5 monitors with offset woofers, seamlessly soffit-fitted into the control room walls. The studio signal path includes Apogee converters into Antelope, using Mogami cables, and favored plugins include the UAD bundle, Mercury, SoundToys, and Fab Filter bundle. The studio's outboard gear list is frequently changing, due to recent supplier sourcing issues. Einnor Studios also uses Grace Design M905 monitor controllers for separate monitoring in the various rooms, to give outside engineers better ease of use when less familiar with the in-house setup. In addition to the Symphonic Acoustics monitors, main rooms also feature Focal Trio11 Be 10 midfield and Avantone CLA-10 monitors.
Working from these rooms now he's been able to emulate the 'club' feel exactly and values the added clarity of his new setup. "It totally captures the feel we were going for and then some," he said. "I can totally trust these speakers because they give me that big club sound but with 100 percent clarity."
Not only has the new setup benefited his workflow, his equipment choices also have the added value of providing reassurance to his clients that they're in the right place. "Clients will always ask the question, 'Do you have Augspurgers?'" Jackson said. ​ "People know that there are no other speakers that can handle that sonic beating, you know? ​ And we like music that is pretty loud. " ​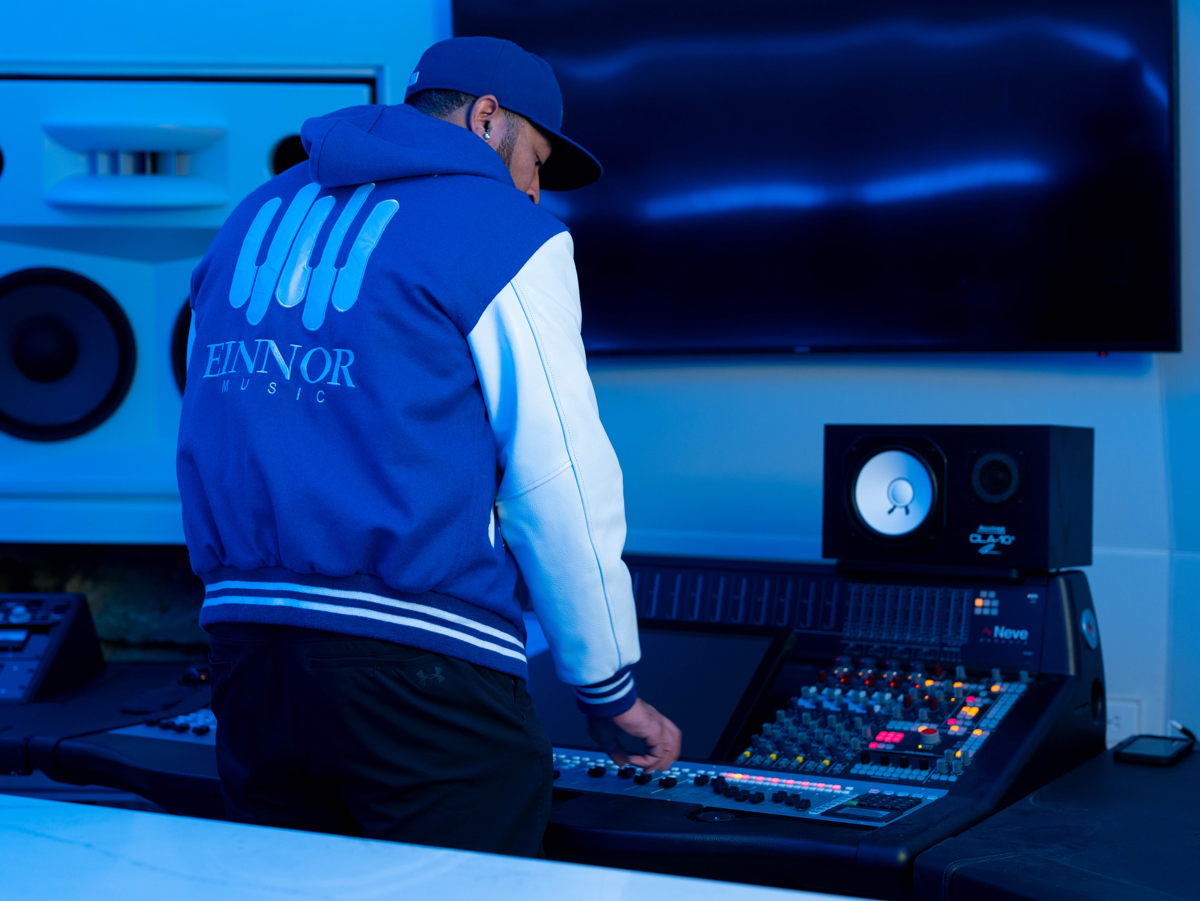 "George is one of the most influential speaker designers when it comes to studio speakers," he continued. "They're the industry standard for a reason, and I'm proud to use them here." Pandey remarks "Thanks to George, we are able to make 'Authentic Augspurger' monitors based on his legendary designs. We are also collaborating on new designs, which include a few sets for Einnor."
For more information about Ronnie Jackson and Einnor Studios, please visit: https://www.instagram.com/einnorstudios/
For more information about Symphonic Acoustics, please visit: https://symphonicacoustics.com/
About Symphonic Acoustics
Currently manufacturing Authentic Augspurger Monitoring Systems and collaborating with George Augspurger on new designs, the Symphonic Acoustics client list includes Alicia Keys, Ann Mincieli (Jungle City Studios), Pharrell Williams, Paul Epworth, Marcella Araica, Nate "Danja Hills, Ronnie Jackson, Khari Cain, Sony Studios LA, RCA Studios LA & Atlanta, Luny Tunes, Daddy Yankee, Chris Brown, PJ Morton & MORE…With over 25 years of experience in recording studio AV design, engineering, fulfillment, installation, monitor manufacturing and support, they have facilitated the end-to-end design and delivery of countless artist studios, commercial recording studios, content + podcast studios, and education studios + classrooms.

Ashley Kinchen Account Manager, Hummingbird Media