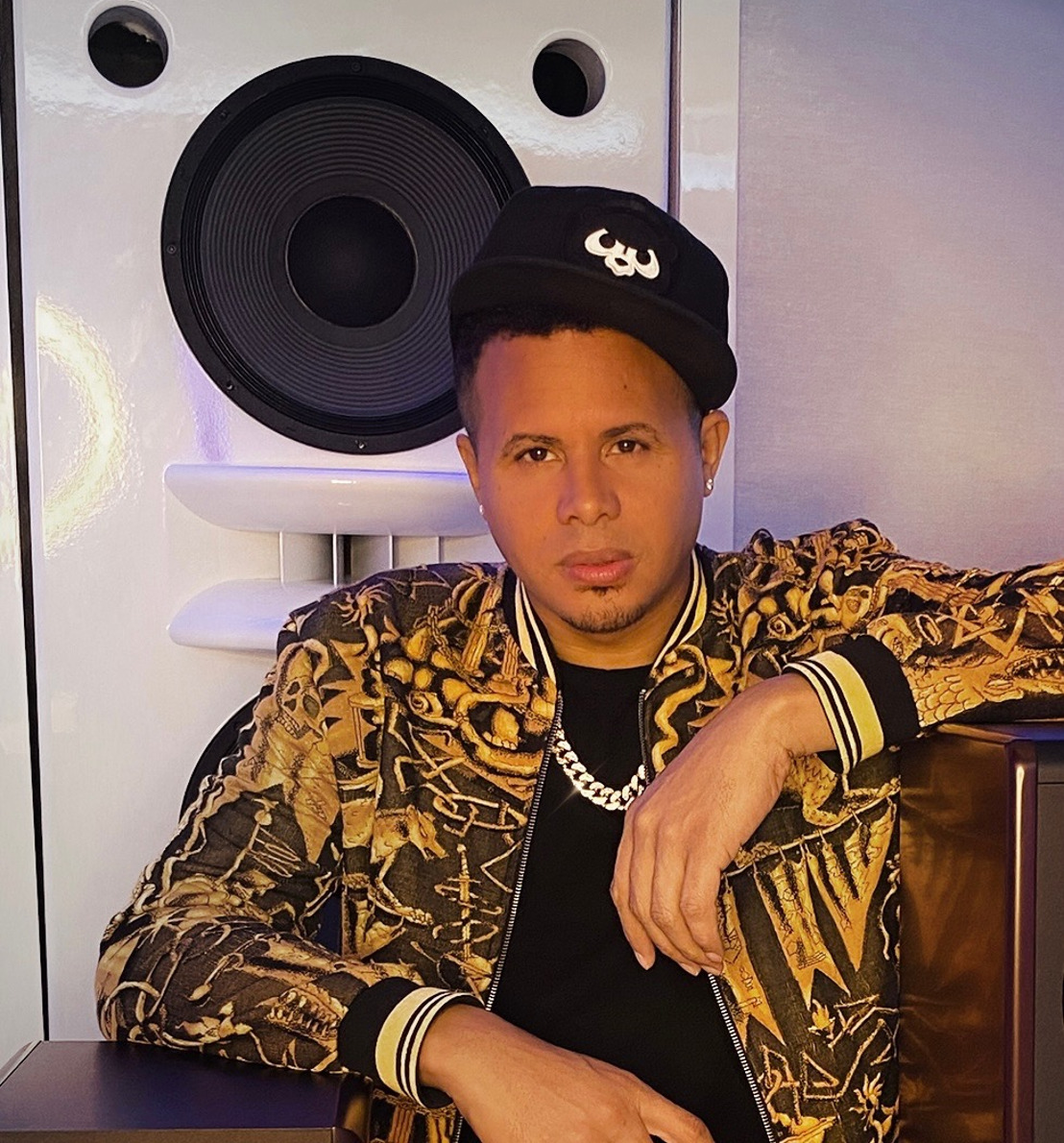 The Godfather of Reggaeton: New Symphonic Acoustics Dual 2X15V and 1X18SW Monitors are the Crown Jewels in LunyTunes' new studio in Puerto Rico
'Sonic architect' of the reggaeton genre reflects on his serendipitous monitoring journey with Symphonic Acoustics founder, PK Pandey
Boston, MA – November 19, 2020 – It is no exaggeration to call LunyTunes a key 'sonic architect' of the reggaeton musical genre. Emerging in the late 1990's, Reggaeton is a distinctive style of internationally flavored music that fuses hip-hop, dancehall and Caribbean rhythms — all with a distinctive Latin flair. Francisco Saldana, who is one half of the duo LunyTunes and who owns the enormously prolific Más Flow Studios in Puerto Rico, recently installed a pair of Symphonic Acoustics 2X15V ultra-high-end studio monitors with matching subwoofers in the facility, providing him with world-class monitoring capabilities.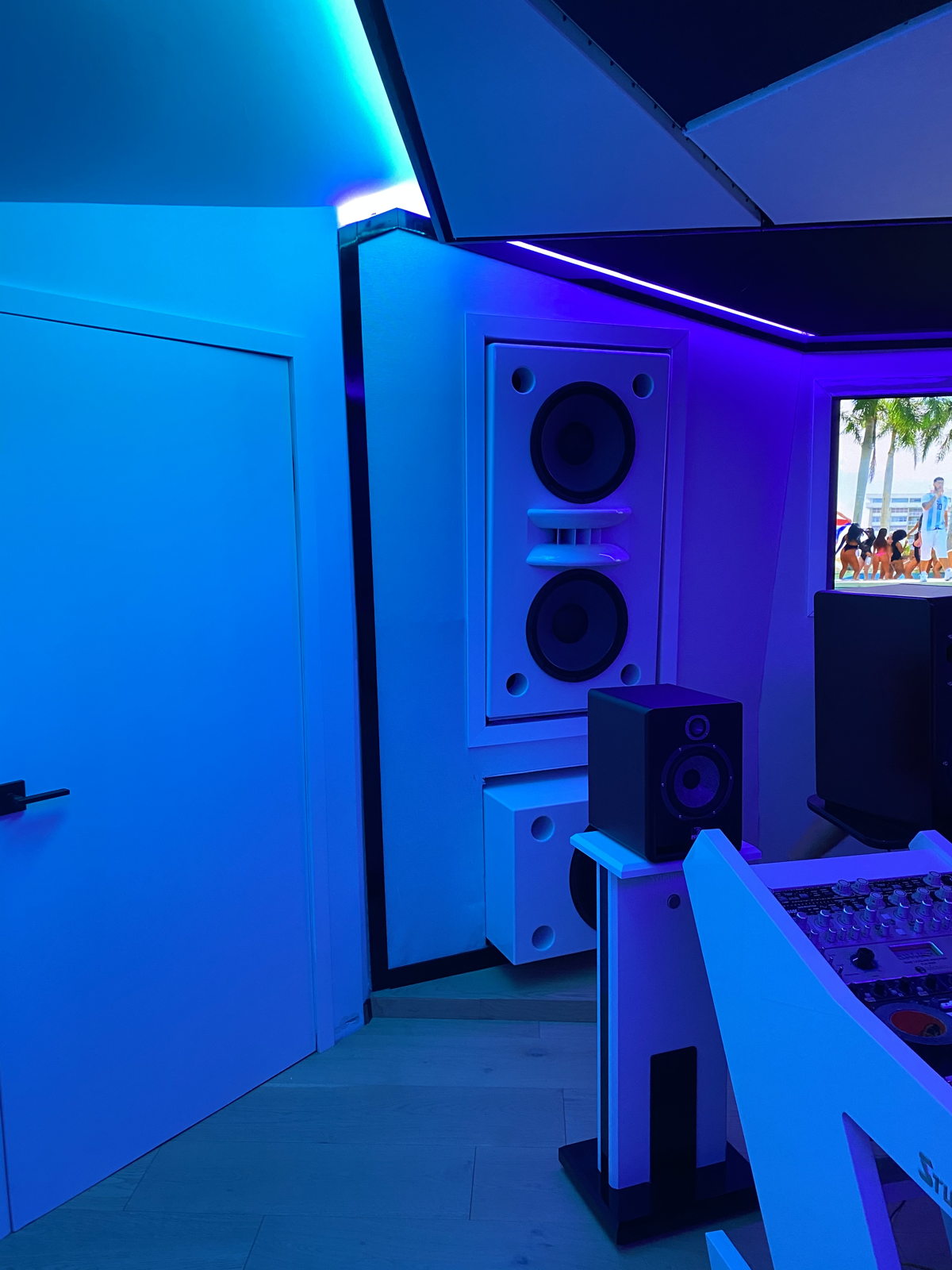 Symphonic Acoustics large format monitors, which can been heard in great rooms around the world such as Paul Epworth's Church Studios, Ann Mincieli's Jungle City Studios, J.Cole's Dreamville and many others, were specified by Más Flow Studios owner Francisco Saldana.
Installation of (2) 2X15V large format monitors and (2) matching 18SW subwoofers was completed in December of last year, and the impact was immediately apparent to both Saldana and his clients: "My first project in the new studio was with Daddy Yankee. The studio was 60 percent completed, and I hadn't set up the Symphonic monitors yet," he recalls. "I did a mix and sent it to Daddy Yankee, and he told me it needed work and that I needed to take it to the next level." Luny then proceeded to install the Symphonic 2X15Vs and the 18SW's. "Once I mixed them on the Symphonics, I could hear everything. I sent the remixed track to Daddy Yankee and he said that 'I killed it'!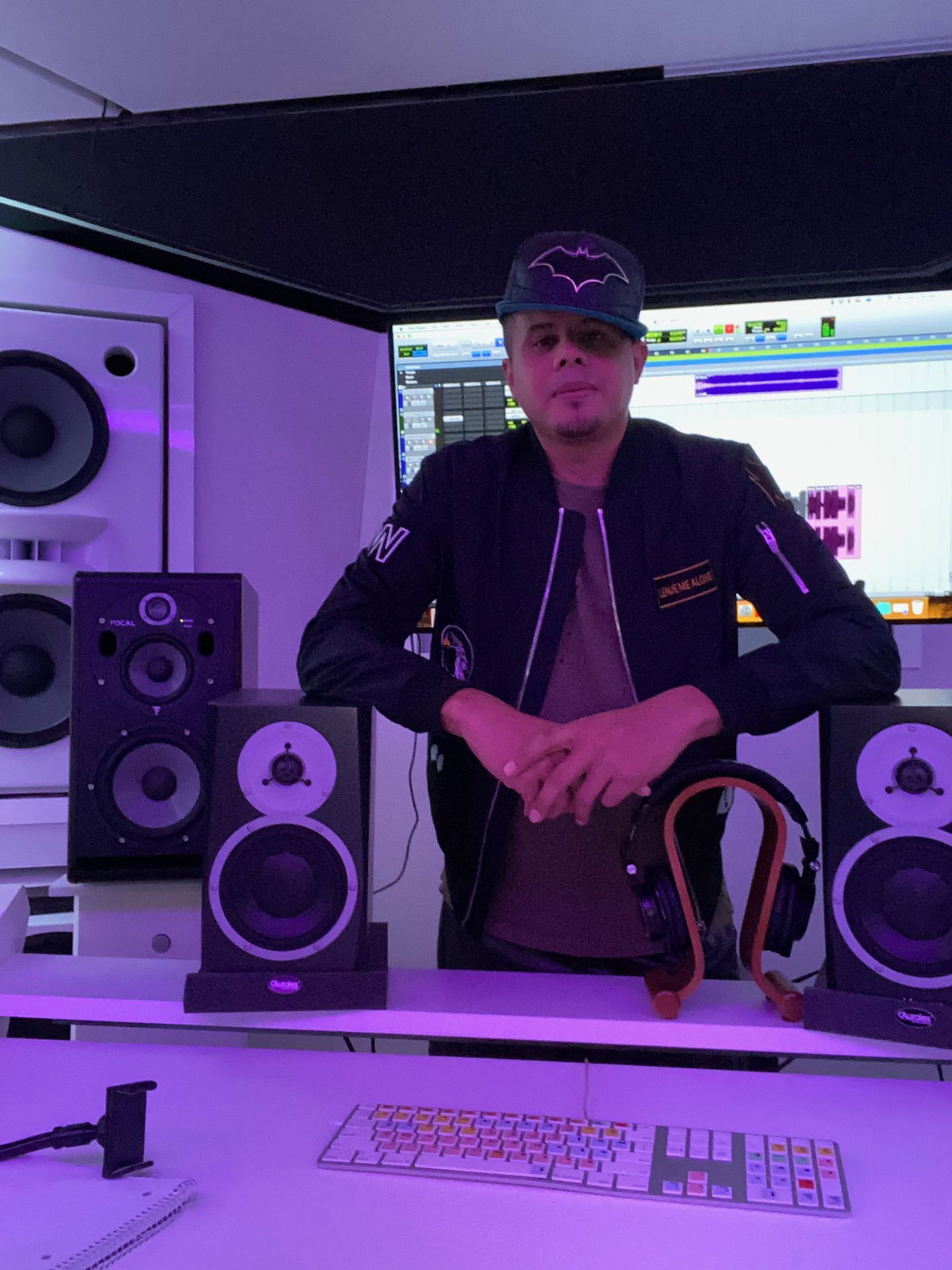 In addition to Daddy Yankee, LunyTunes routinely works with the top artists making music in the reggaeton field, including Enrique Iglesias, Wisin & Yandel, Ricky Martin, Bad Bunny, Nicky Jam and others. One of his biggest recent successes was his co-production and mixing of "Muévelo", a song which appeared on the Bad Boys for Life film soundtrack. "Daddy Yankee was so happy with how that came out that I got a credit as co-writer," he says. Currently, LunyTunes, who says he has approximately five active projects at any given time, is working with Enrique Iglesias on his new single.
​
​Roots, Rock, Reggaeton: following Saldana's musical journey
​For Luny, there is no mystery behind his love for Reggaeton: "Reggaton is so popular world-wide because it has a beat that makes you want to dance to right away," he explains. "Its Latin and tropical roots make it a very international musical genre that everyone can appreciate." His earliest encounters with reggaeton was as a child in Puerto Rico, where several styles of music were fused into one: "They took the dancehall beat from Jamaica and started rapping in Spanish — this is how Daddy Yankee got his start." While he was Raise in Puerto Rico, Luny would soon relocate to Boston, where through a series of serendipitous equipment purchases, would become acquainted with PK Pandey, now founder and managing partner of Symphonic Acoustics — who then worked at Guitar Center and was the founder of GC Pro. At the time, roughly 15 years ago, Saldana was a food service worker at Harvard University. "I was saving money for my studio, and PK would help me with my gear decisions. I was just a beginner and didn't know anything!"
Since those humble beginnings and that chance encounter, LunyTunes has worked alongside Pandey on several studio installations including Master House Studios in Miami, FL, where (2) Symphonic 2X15Vs and matching 1X18 Subs were commissioned, LunyTunes in Puerto Rico, a nine-room recording and mastering complex designed by Highland, NY-based WSDG; Puerto Rico's Más Flow, and a host of others along the way. At each of his studios, Saldana has relied on Pandey's expertise for monitor choice, room tuning and other critical equipment considerations.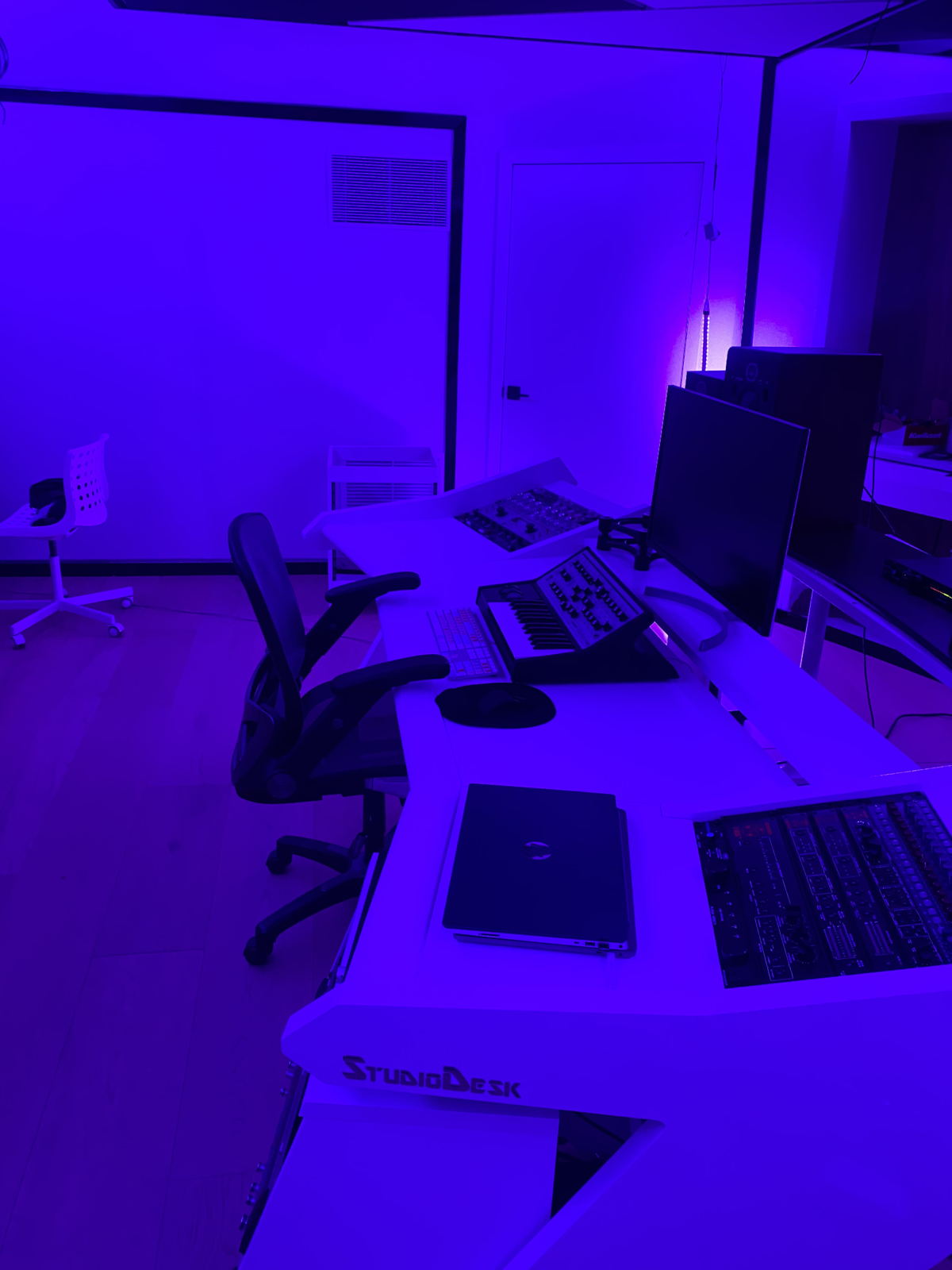 ​"I have known Francisco (Luny) for the better part of 15 years, and it has been a very inspiring ride," Pandey says. "The first pair of George Augspurger monitors I sold him came right out of the Hit Factory, and once we started Symphonic Acoustics, he was one of our first customers. I am thrilled that Francisco is still on the cutting edge of the reggaeton genre, and that he considers our monitors as a 'mission critical' part of his studio."
"I've had like seven studios, and PK helped me set them all up. He helped me set up the first studio for Daddy Yankee in Puerto Rico, where we had the same large format Symphonics, and it was amazing," Saldana says. "Now, I always work on my Symphonic Acoustics monitors — including my new project with Enrique Iglesias, Daddy Yankee and Nicky Jam."
In search of the 'perfect pair'
​"It's so hard to find the perfect monitors," sighs Saldana. "When I was commissioning my new studio, I told PK that I wanted the Symphonics because they work perfectly wherever I work; every big studio should have a pair. One of my associates is dying to get a pair because he says that with these, you can hear the music in 3D." ​ Saldana says that his Symphonic monitors play a critical role in how his mixes translate into various environments — whether a car, a home, or most importantly, a club. "To have that next level, punchy sound that you want in the club you need these monitors," he effuses.
"If you want to take your music to the next level, you have to finish your mixes on the Symphonics," Saldana concludes. "It is really simple — they give you more headroom on everything, and you can get the sound you're looking for and you can hear all the frequencies from top to bottom. You get incredible accuracy, but in a really large form factor that you can play loud. They sound like a studio monitor, but they sound like you are in a club!"
About Symphonic Acoustics
​Symphonic Acoustics has over 25 years of experience in recording studio AV design, engineering, fulfillment, installation, monitor manufacturing and support. We have facilitated the end-to-end design and delivery of countless artist studios, commercial recording studios, content + podcast studios, and education studios + classrooms.

Jeff Touzeau Public Relations, Hummingbird Media, Inc.